Adding Icons to Planbook.com
Did you know you can embed icons right into your Planbook.com planner?
And it's SO easy to do!
Though they make a planner "pretty" I really love icons more for the visual they offer.
Like when I'm frantically looking up a lesson plan while my students are waiting in the background and another teacher is waiting at the door with a question…when my eyes scanning my planner it is SO much easier to find things with a visual!
I designed these icons to make my planbook more visual:
But you can use this tutorial with any images you would like!
**Would you like a little FREE sample of the icons? I shared a set on our Community page…please join our forum and grab a set for yourself!
ADDING ICONS TO PLANBOOK
First, click on one of your lesson boxes in your planner:
Click on the Attachment tab, then click the paperclip icon: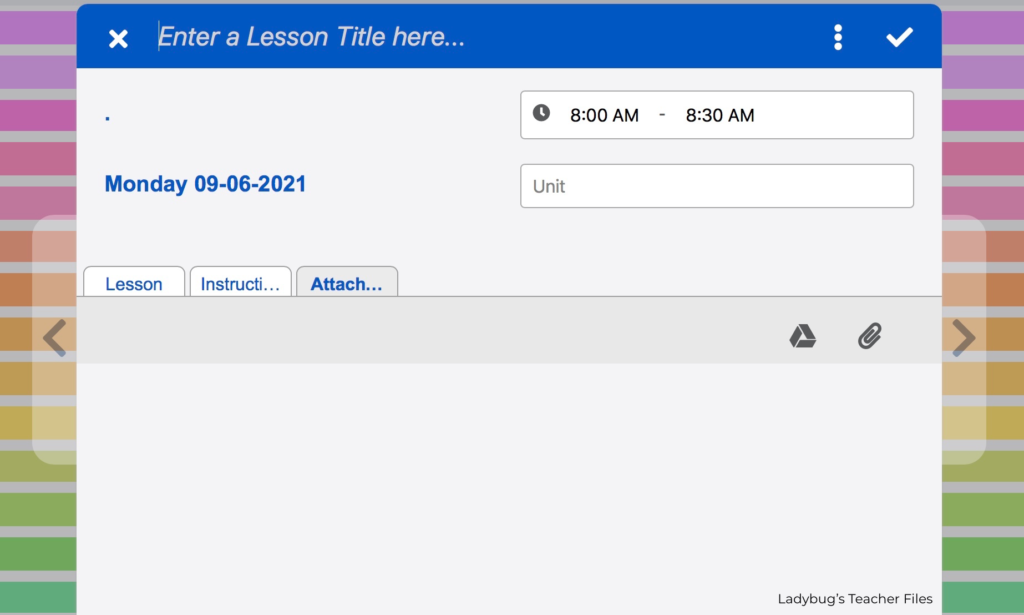 Click on Upload New File:
Navigate to the icon you want to use and upload it:
The clipart will appear in your lesson box (and might be a large size!):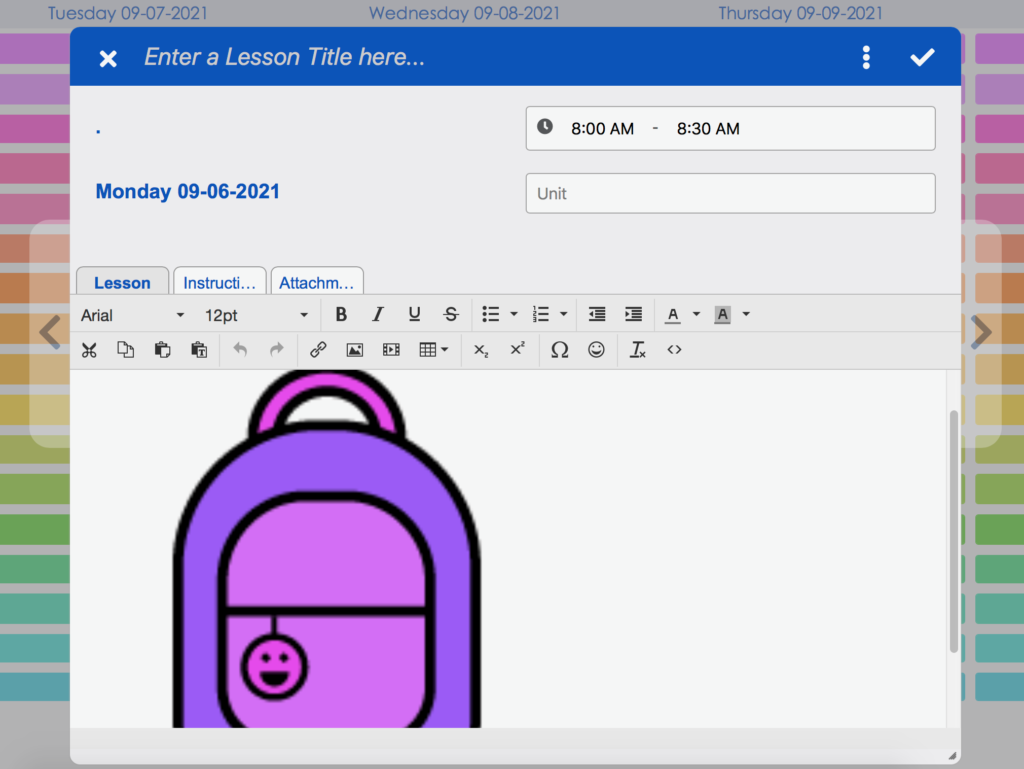 To adjust the size, head to the Source Code (the < > symbols):
Once you click on this, you will see the html code for the image. Find the image size…in this example the image is 500 pixels: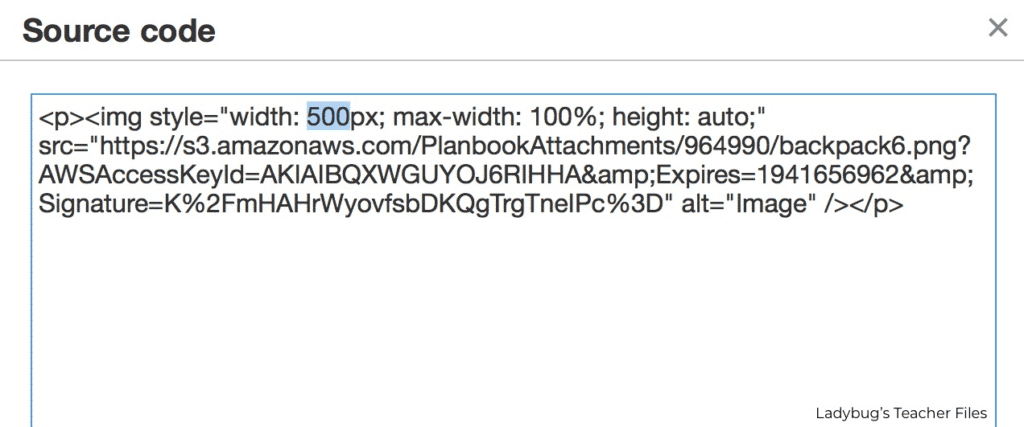 Highlight this number to type over it. I like my icons to appear in a smaller size so they provide a visual, but not too large to distract from the lesson plan.
I use 70 pixels for mine. Once you choose your size, click OK at the bottom:
Now you can see your little icon at a nice size!
Next, we will center your icon.
Head to the Source Code again:
We will add some code to the beginning and end of the code you see on this screen.
Add <center> to the beginning.
Then add </center> to the end.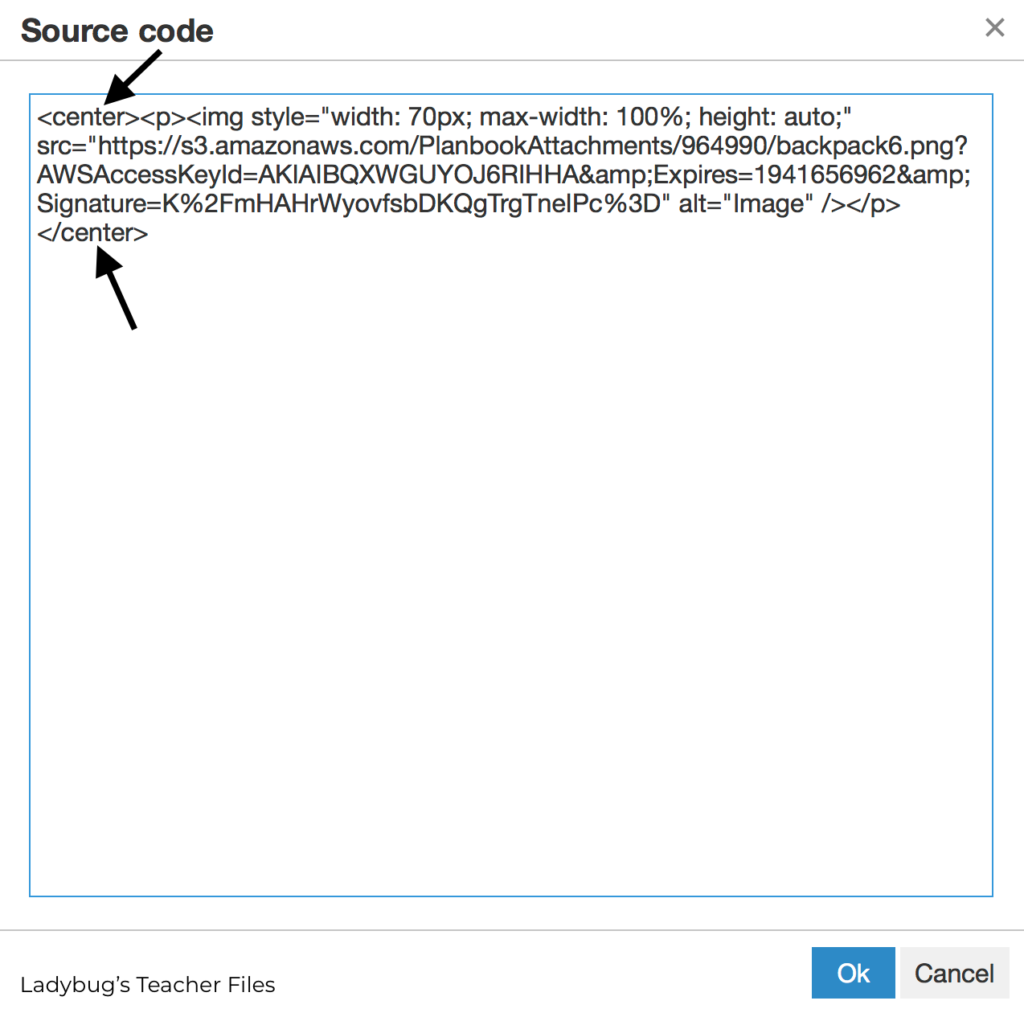 Now your icon is centered!
Click enter next to the icon and you can type the class name and time right below it:
Once you have your lesson formatted the way you would like, you can copy and paste it into other lessons (or create a template, which we will talk about in the next post!):
Select all to copy the entire design:
Copy the selection, then paste it in the other classes for the week: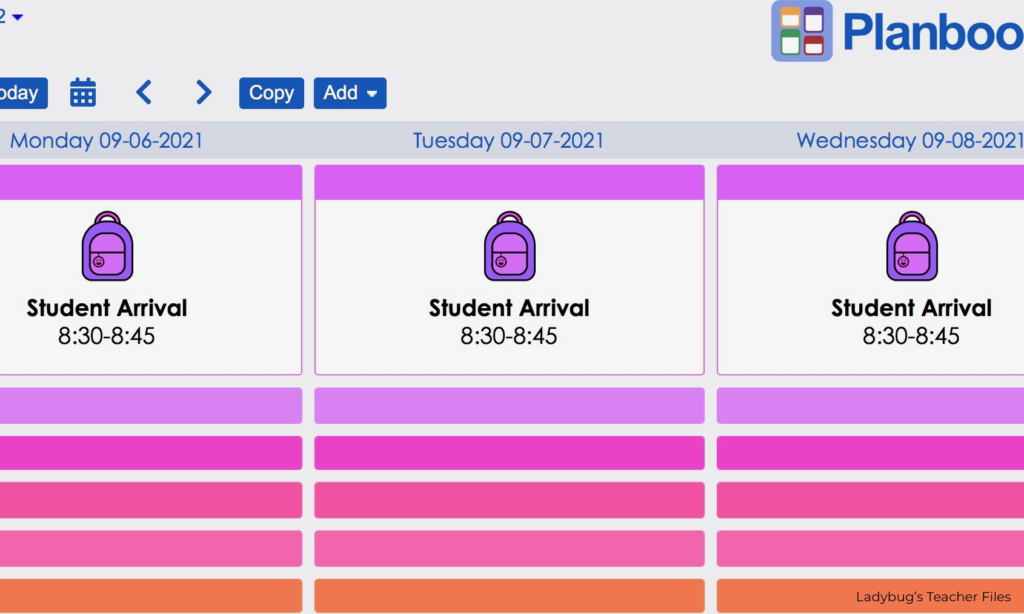 And in a few simple steps, you have visuals to help navigate your lesson plans!
If you would like to see more of the Digital Planning Icons, please click below:
Looking to add custom colors to your Planbook.com as well? Click below to check out my other posts:
Adding Custom Colors to Planbook
Adding Custom Fonts to Planbook
Thanks so much for reading…I hope this helps with your planning this year!
Kristen Beakey
I'm an elementary math coach with a passion for sharing beautiful, streamlined solutions to save teachers time. Ladybug's Teacher Files has been a work of love since 2010. Filled with organization, time-saving ideas, and make and take tech tutorials…I strive to save you time in all aspects of your teaching!