Saving Time
is a Beautiful Thing
Welcome to Ladybug's Teacher Files…a place for teachers who love to learn new ways to save time with technology.
Shop Resources
Each resource has been lovingly designed to be clean, clear, and impactful. Digital solutions, colorful organization, and student materials…all created to save you so much time.
Make & Take Tech Courses
Quick courses that will empower you to create beautiful, time-saving management tools. No need to spend time tweaking a resource to make it work for your class…you will design exactly what you need.
You CAN create incredible digital timesavers.
And I will help you design them all, FAST!
FREE RESOURCE:
55 Favorite Teacher Fonts!
Grab a copy of these favorite fonts:
Latest on the Blog
This blog has been helping teachers for over 12 years now! Filled with tutorials, organization, and teaching ideas all designed to save you time. Come learn new timesavers with me…
An Alternative to Multiplication Tables
help students find those products…fast!
a quick look at all the ways multiples charts can help your students
Instant Classroom Management with Slides
save your voice (and time!)
3 easy ways to manage your class with google slides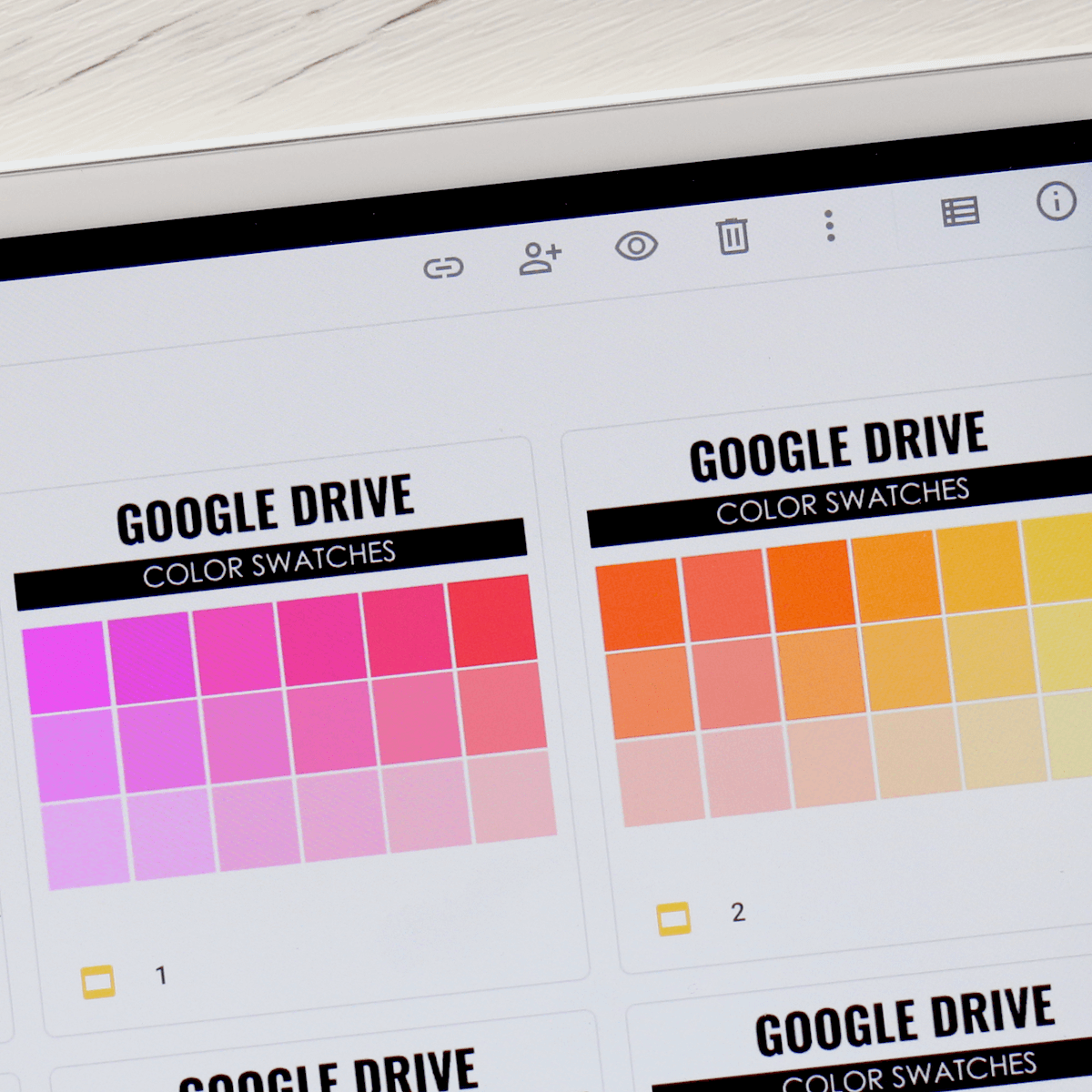 Custom Color Swatches for Google Drive
save time each time you design
learn how to use custom color swatches in Google Drive
Thank you for taking the time to visit the site!
I'm an elementary math coach with a passion for sharing beautiful, streamlined solutions to save teachers time.
Ladybug's Teacher Files has been a work of love since 2010. Filled with organization, time-saving ideas, and make and take tech tutorials…I strive to save you time in all aspects of your teaching!