Making Posters with Legal-Sized Paper
LETTER-SIZED VS LEGAL-SIZED
I love making visuals my students can use every day…and ones they can see from across the room.  And over the years, I've turned more to using legal-sized paper to make my math posters.
I like to use this paper from Amazon (affiliate link)…it's a great price and lasts a long time.
Letter-sized paper is 8.5 by 11.5 inches and legal-sized paper is 8.5 by 14 inches. And I realized legal-sized paper doesn't sound that much larger, but it really is!
Check out the difference in this poster on the left (legal-sized) and the poster on the right (letter-sized):
And look at these multiple posters…the legal-sized paper on the left definitely stands out more:
Making legal-sized printables is easy to do…it's just a matter of setting up the right size before you design!
1. Head into a new Google Slide (or PowerPoint presentation).
2. Go to File > Page Setup:
3. Go to Custom for sizing:
4. Set the new size to 14 x 8.5 for legal paper (or 8.5 x 14):
And that's it!
You will be on your way to making visuals your students can see from across the classroom!
I rely on this technique for my math visuals in particular. These are two of my math students' most-referenced resources. I LOVE printing them legal-sized so they can see them easily…right from their seats!
Please click on the images below if you'd like to check them out: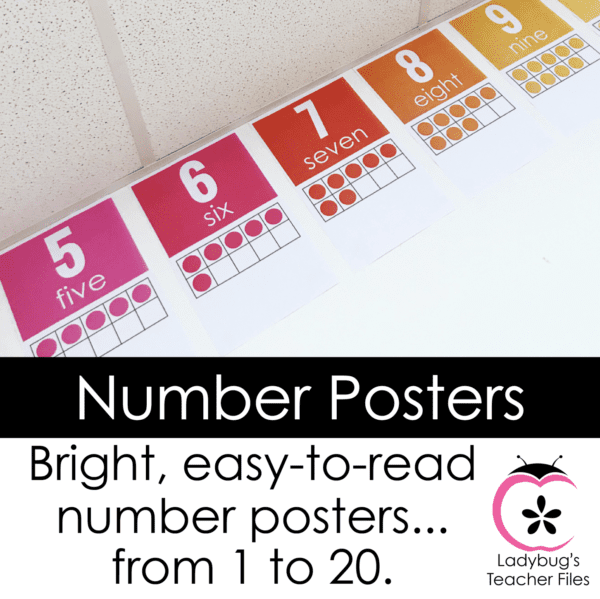 Have you tried making visuals on legal-sized paper before? What kinds of resources do you like to make on the larger paper size?
5. When you are ready to print, head over to Paper Size and choose Legal from the dropdown menu:
Kristen Beakey
I'm an elementary math coach with a passion for sharing beautiful, streamlined solutions to save teachers time. Ladybug's Teacher Files has been a work of love since 2010. Filled with organization, time-saving ideas, and make and take tech tutorials…I strive to save you time in all aspects of your teaching!