Creating Number Lines in Google Slides
Making number lines with tables in Google Slides will make your math life MUCH easier! Tables are the perfect little tool to line everything up with ease.
And creating and storing these number lines in Google Slides will make it easy to use them again and again!
WHY USE TABLES?
Ok. Let's talk number lines specifically.
Tables are an AMAZING tool for creating number lines:
And the best part?
Once you create just ONE number line, you can copy and paste and recreate so many of them after…in just a few moments!
Are you ready to save time?
create a TABLE
First, create a table in a new Google Slide.
Your table will need ten columns and one row: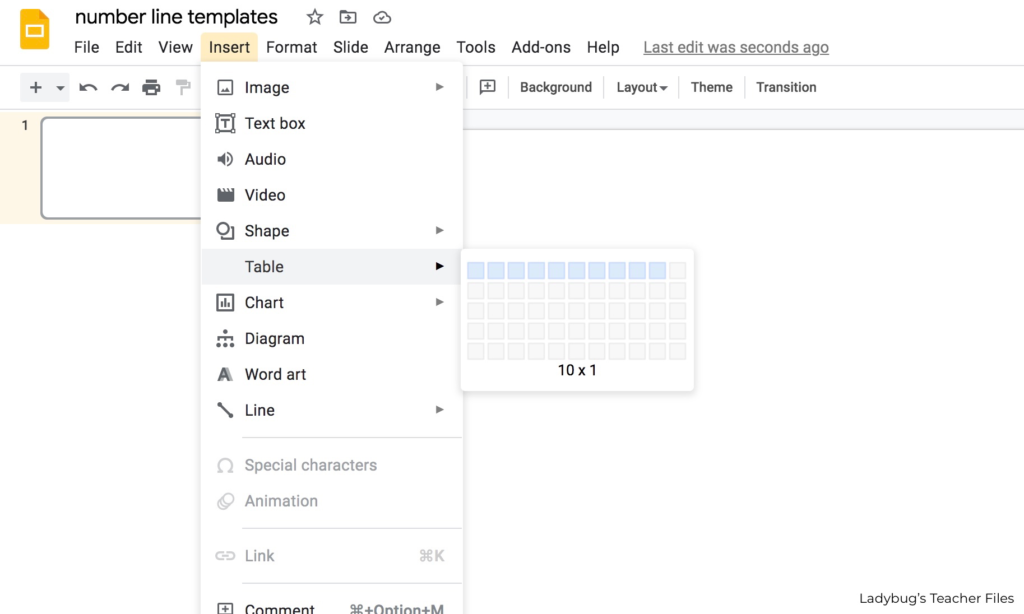 FORMAT THE TABLE
Choose a color for your table borders: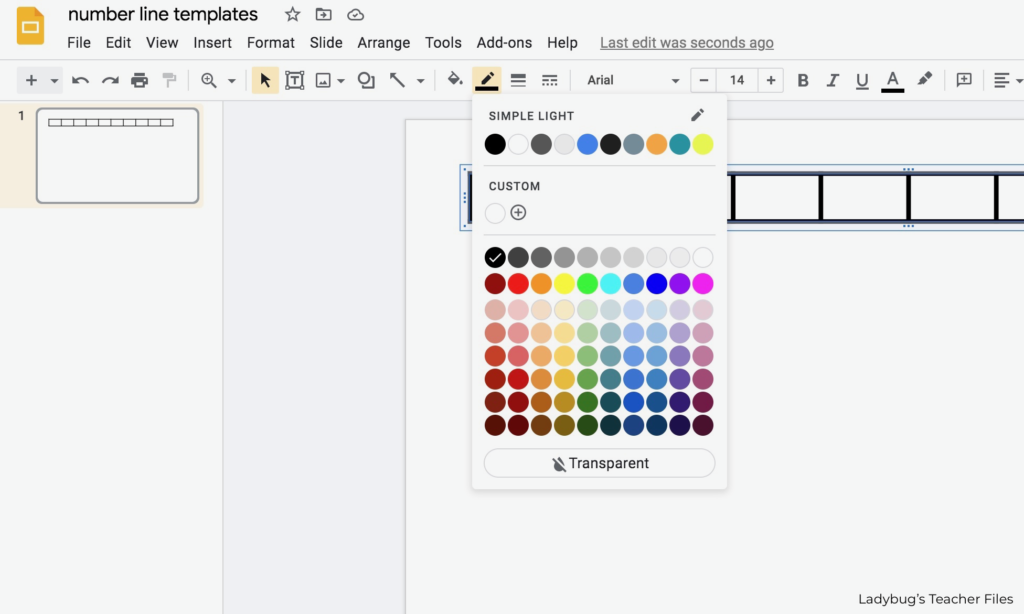 Then choose a line weight:
Next, select each of the top borders. You can select them all at once by holding the Shift key as you click each one: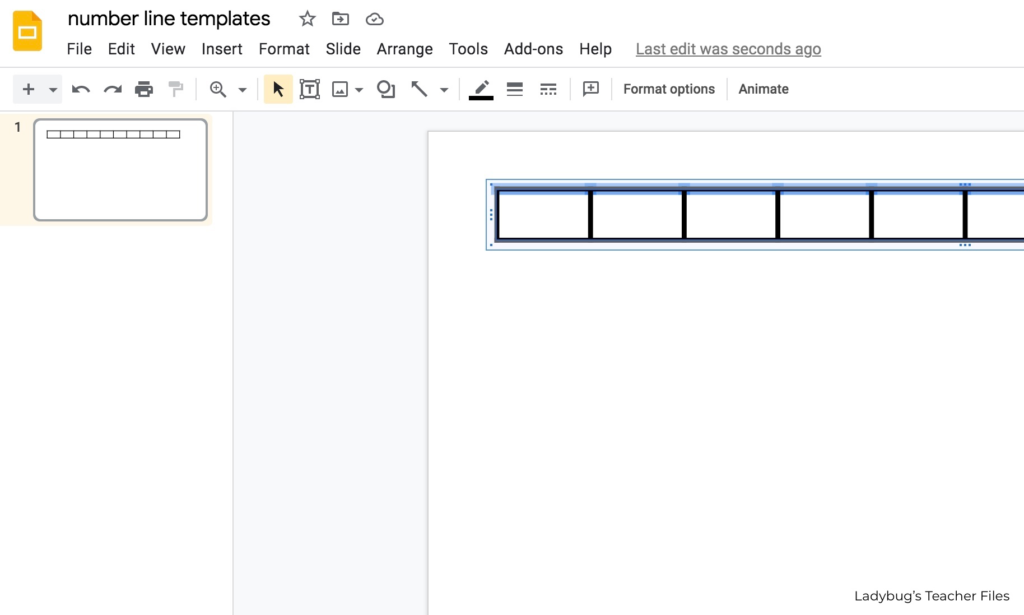 With the top borders all selected, go to the line color menu and set them to Transparent:
Now your table should look like this:
Next, set your bottom borders to transparent: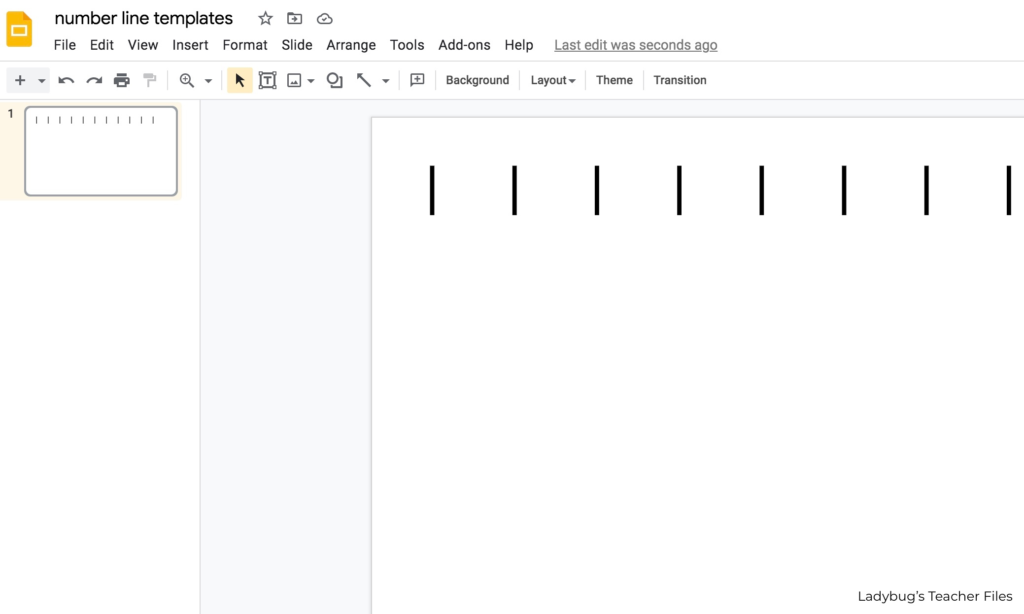 CREATE THE ARROW LINE
To make the rest of the number line, choose the arrow tool from the dropdown menu:
Be sure to choose the same arrow design for both ends of the line: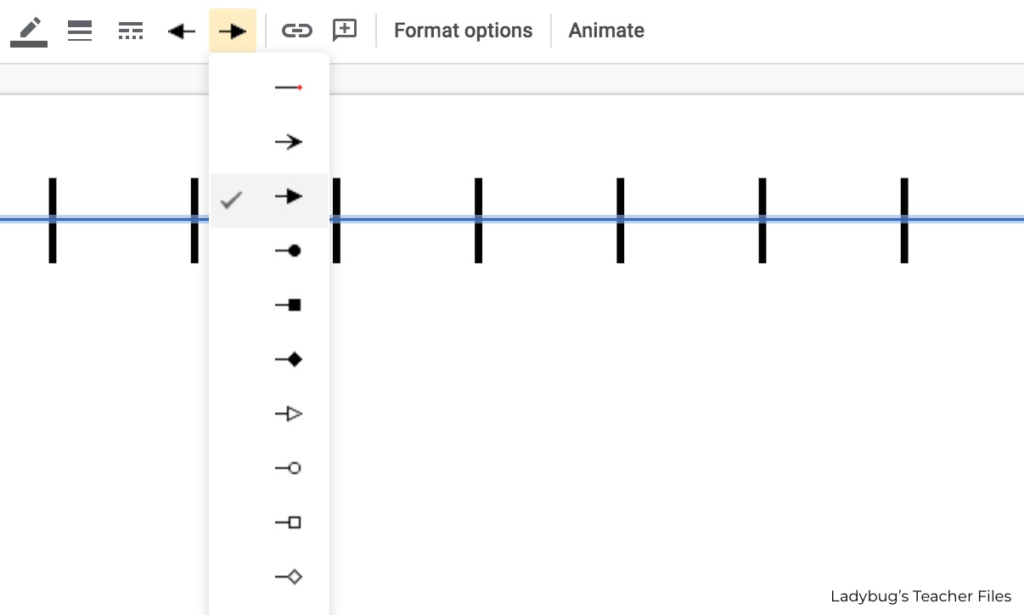 Choose a line weight for the arrow line:
Next, select the table. Right-click and choose Distribute Columns to be sure each column is the same width: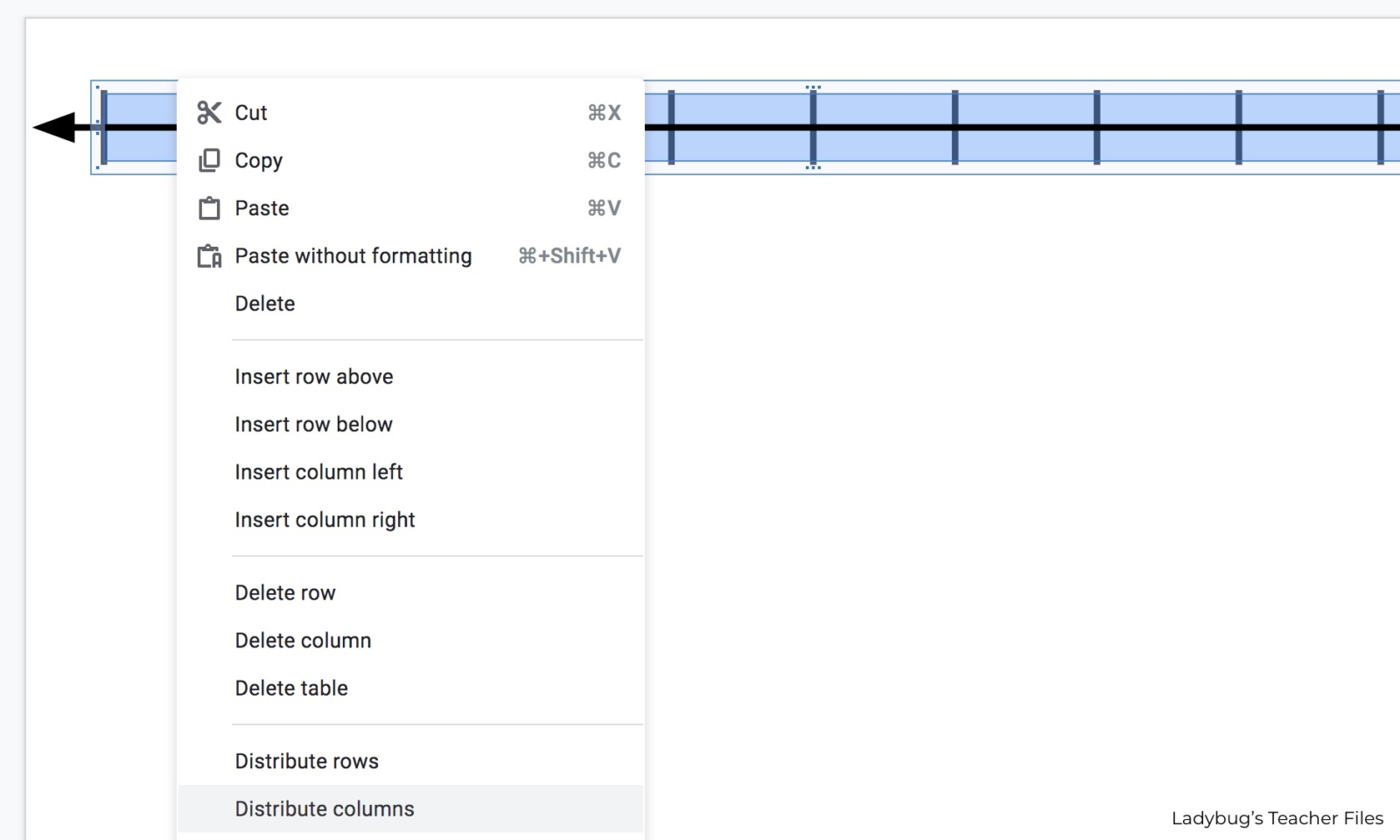 With the table still selected, set the font to a small size. This will allow us to make the height of the lines a bit smaller: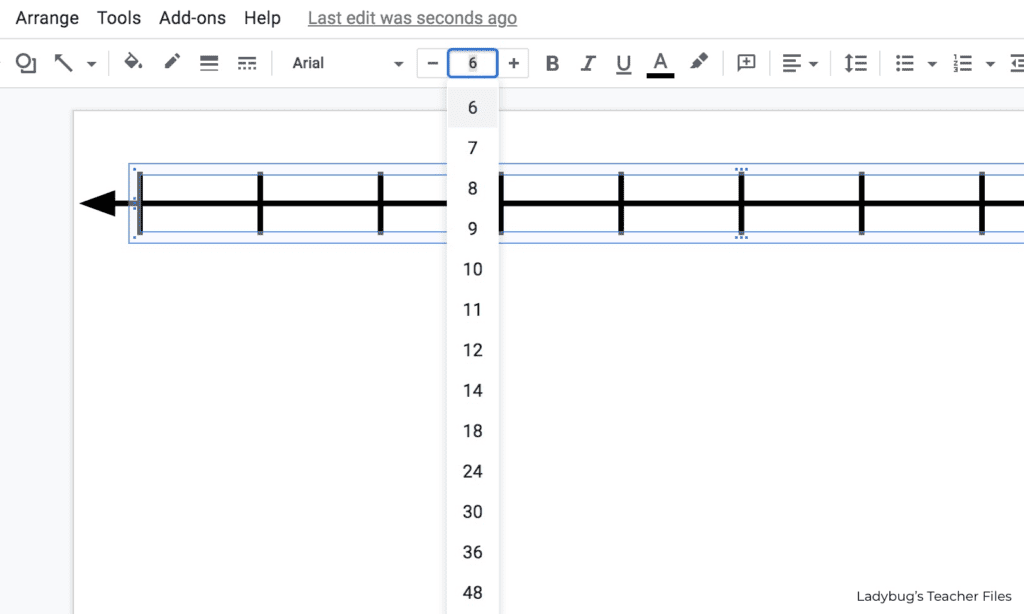 Now we can make that first table a bit smaller in height so our marks on the number line aren't too tall: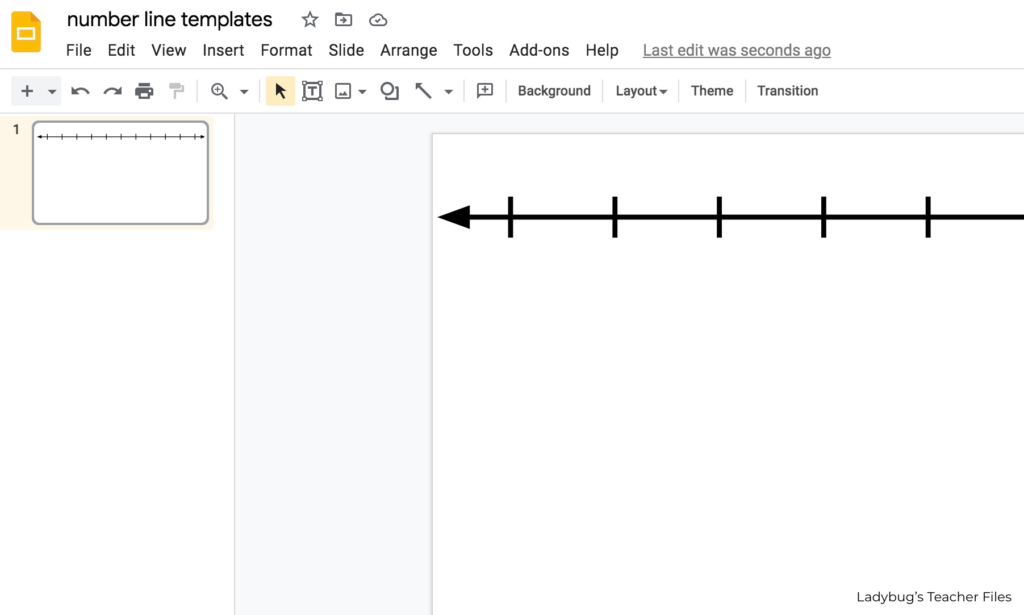 ADD A TABLE FOr NUMBERS
Next, we will create another table (last one, I promise!). This table will be for the numbers you enter below your number line.
Insert a table with eleven columns and one row: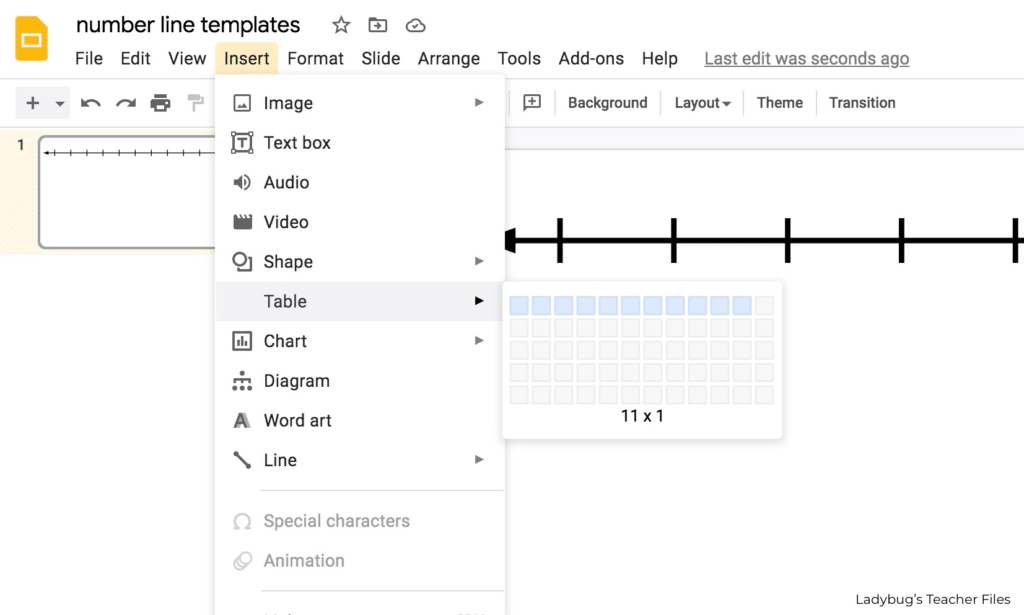 Line this new table up under your number line: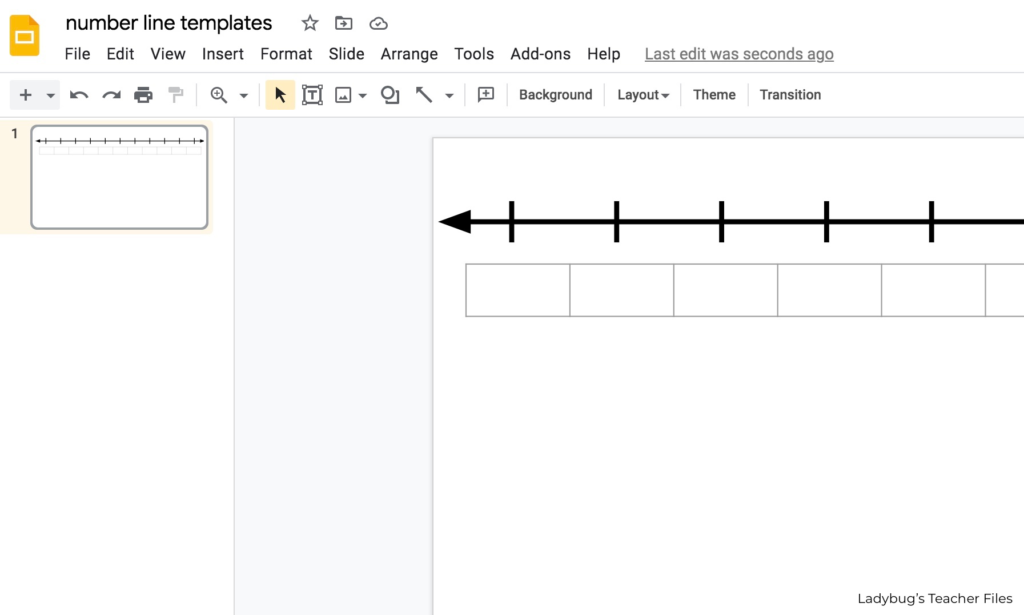 Select your table and center the text: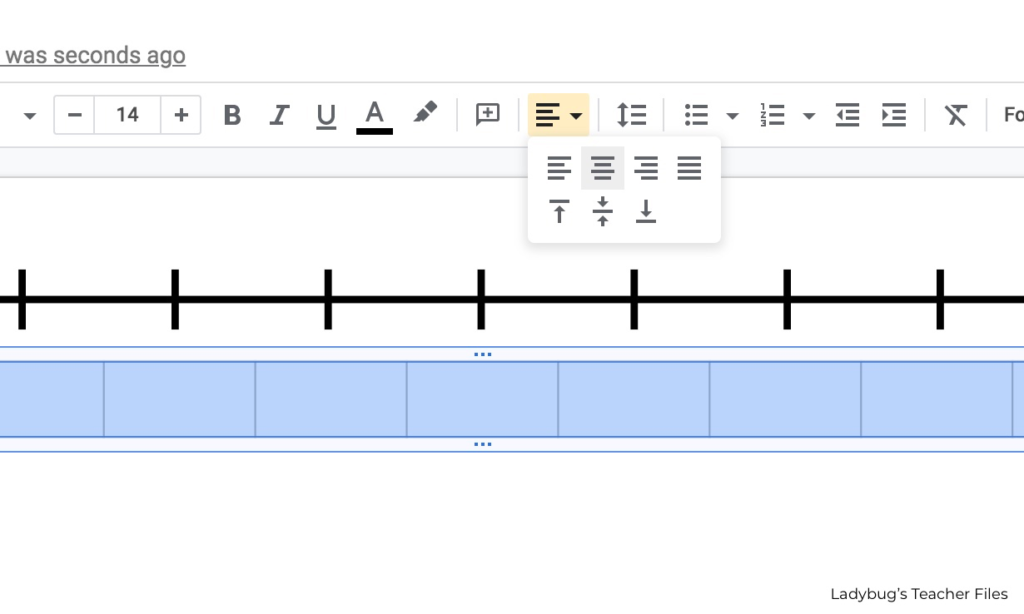 Then, choose a font and font size for your numbers: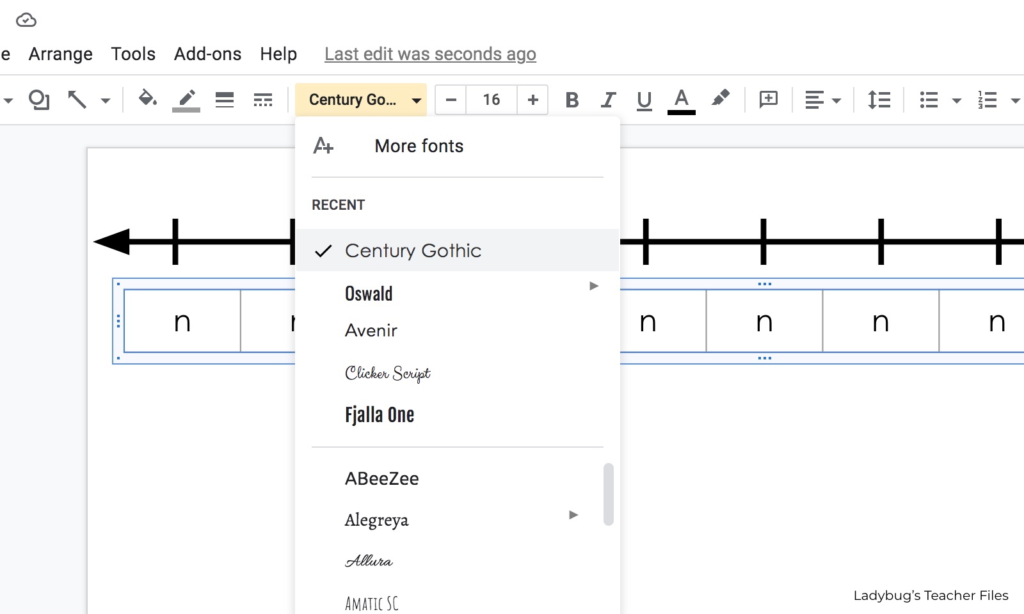 I used n as a placeholder for my numbers: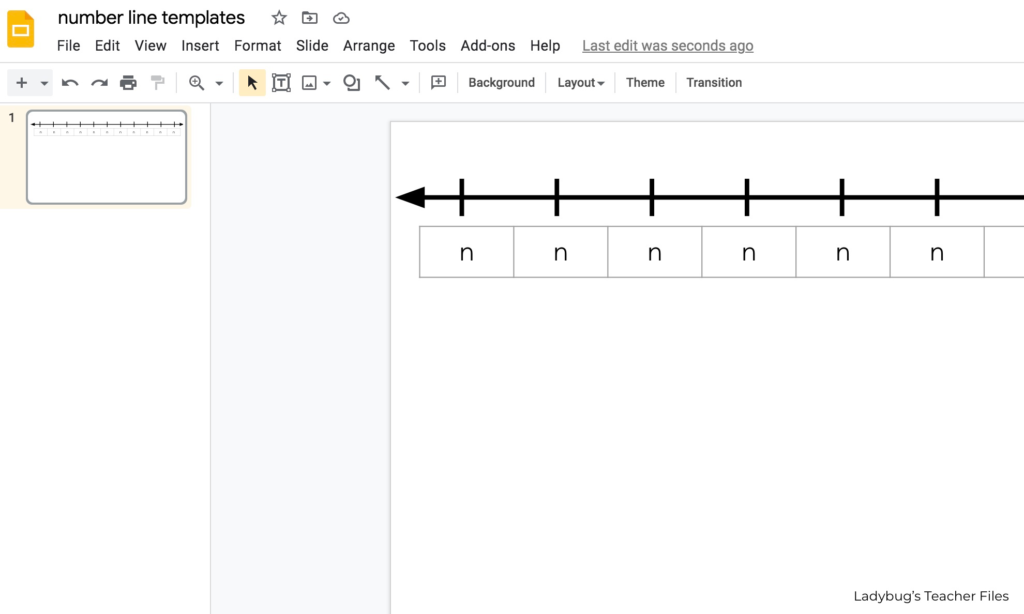 Now select the table, right-click, and choose Distribute Columns to be sure all are even in width: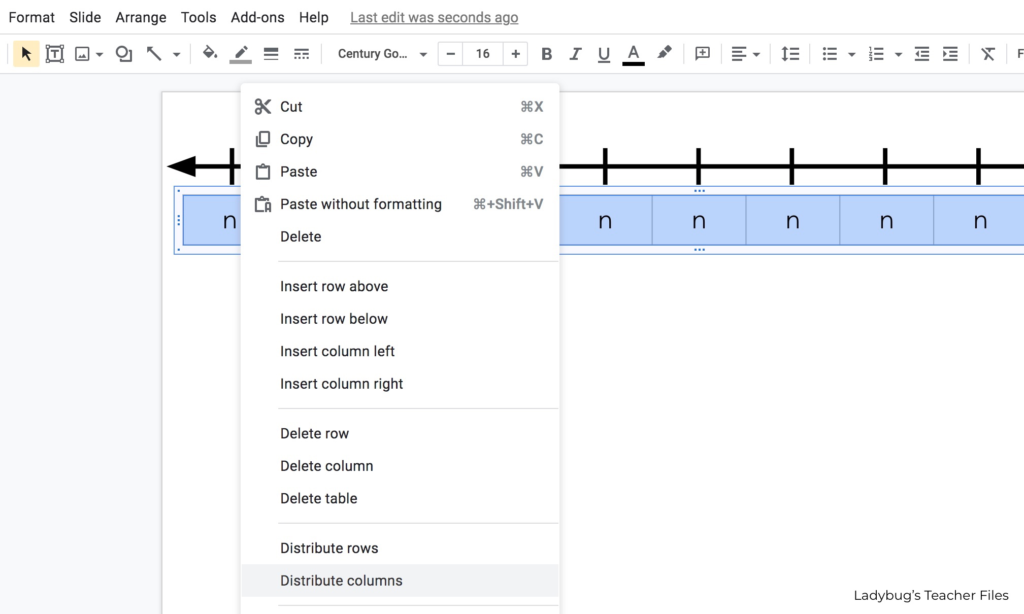 With the table still selected, set all borders to Transparent: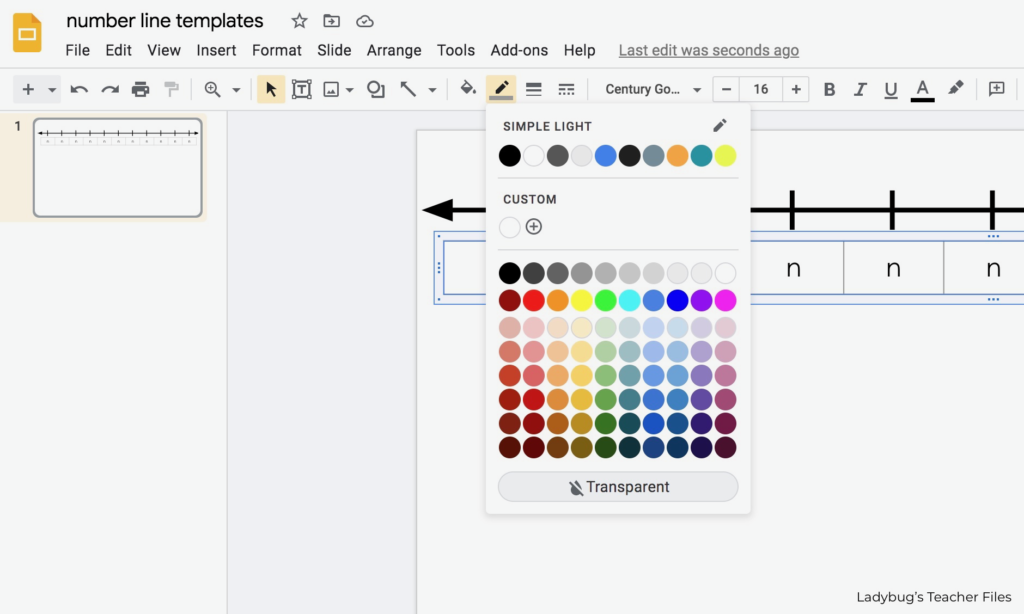 Finally, drag your numbers right under your number line until they are lined up:

Ok, so that was a bit of work.
But congratulations are in order!
Now that you've created this template, you can reuse it again and again!!
Select the whole number you created by clicking and dragging over it:

Then copy and paste the number line into a new Google Slide and start inserting your numbers!
STORE YOUR NUMBER LINE TEMPLATES IN GOOGLE SLIDES
Be sure to create a special Google Slide to store all the templates you create. This way, you will have a collection to use for years to come!
Looking to save even MORE time?
I LOVE to use these Digital Math Tools.
They are bright, easy-to-customize, and ready to go! They have saved me an enormous amount of time in creating my students' assignments over the  past year:
Thank you for taking the time to read this! I hope this number line tutorial makes your math life a lot easier this school year!
Have you used tables to create number lines before?
Kristen Beakey
I'm an elementary math coach with a passion for sharing beautiful, streamlined solutions to save teachers time. Ladybug's Teacher Files has been a work of love since 2010. Filled with organization, time-saving ideas, and make and take tech tutorials…I strive to save you time in all aspects of your teaching!