One of my main goals this year has been to really get my 5th graders writing about their mathematical thinking. How can they explain a certain math concept? What strategies do they use to solve a problem? How can they show something to be true mathematically?
I knew I wanted my students to write about their thinking in regards to our latest unit on equivalent fractions. I also knew they already had the tools they needed to do so. My students could model equivalence in a variety of ways (folded paper, manipulatives, and drawings). They could also create equivalent fractions by multiplying the numerator and denominator by the same number. Many were comfortable with simplifying fractions through division.
Now I wanted my students to take it to the next level and use their knowledge to explore the equivalence of multiple fractions…and write to explain their thinking.
So I gave them an assortment of fractions, along with five sorting mats:
Working in partners, the students began to classify these fractions into five categories of equivalence. There were 25 fractions cards, but there were not five fractions per group, in order to keep things challenging. 🙂
Some equivalences were easier to spot quickly:
While others took a great deal of thought and discussion among partners: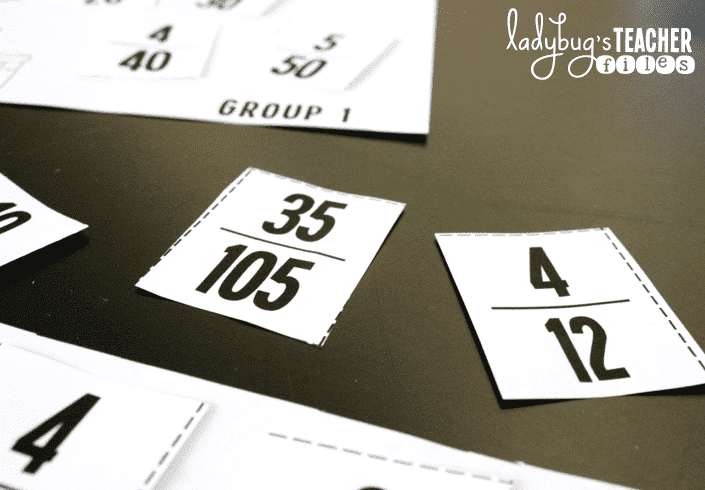 I stepped back for this part and watched my students explore and
explain to one another. They made calculations, sketched out diagrams, debated over certain
fractions, looked to the simplest form for several of the categories (I
was over the moon when I heard that last one!).
It was a beautiful thing
to witness!
Once my students were sure of their categories, they glued their equivalent fractions in place. Then it was time to share our findings.
Groups came up to the computer projector to share a group of equivalence they found, as well as their strategies for finding the equivalence:
We kept a list of strategies that could be used to find equivalence and added these strategies to our math notes.
The next day, we came back to the activity…it was time to get it in writing.
I asked my students to choose one category of equivalence (one that challenged them!) and write an explanation.
We used two reflection sheets, a blank one for diagrams and visuals: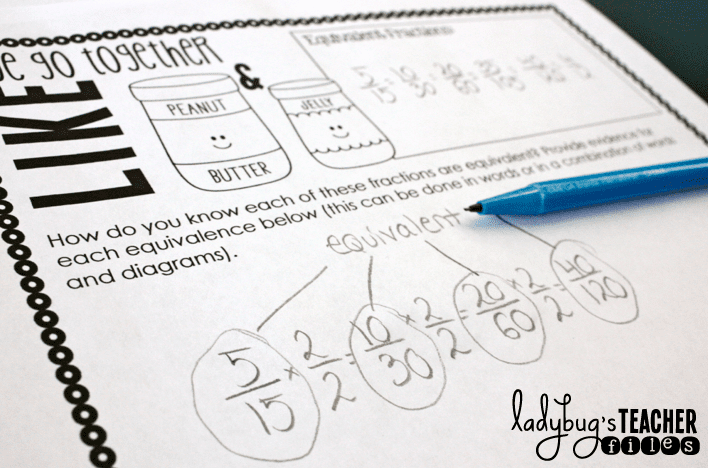 And a lined one as well, to write out their explanation of equivalence: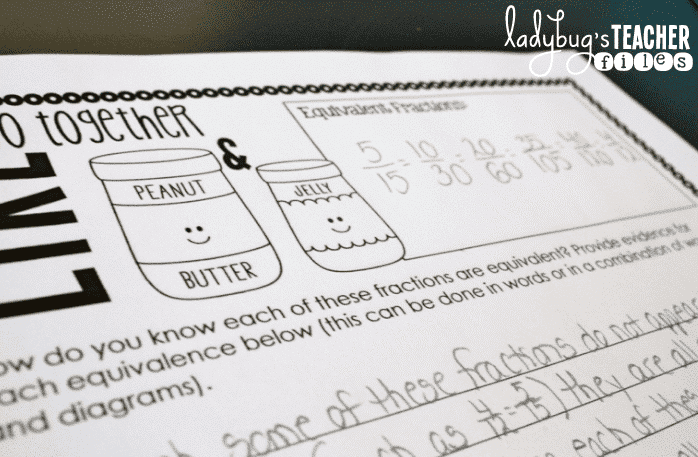 As in all other subjects in class, my students referred to our Transitional Word Posters to help with their explanations: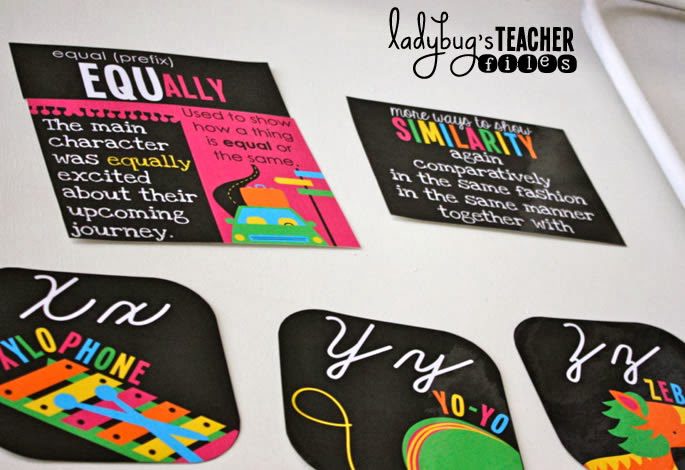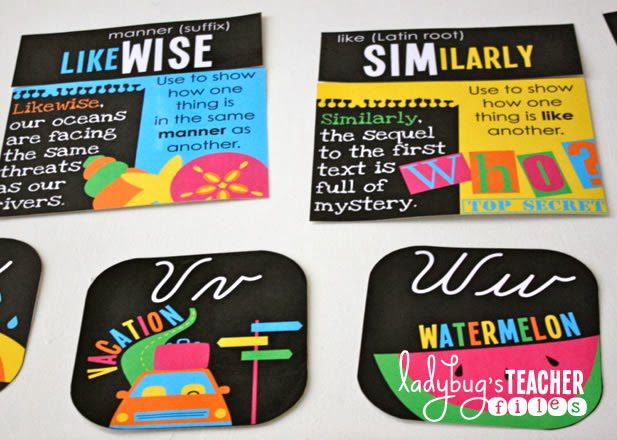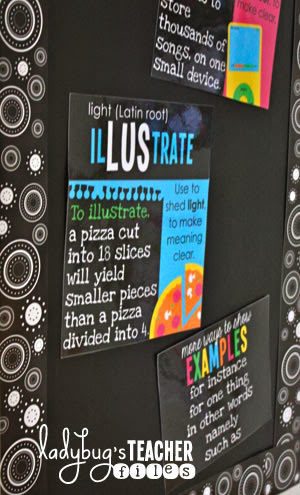 (I cannot tell you how much my students use these posters for all of their writing pieces, and math is no exception!)
I was delighted to read responses like "Likewise, 20/60 is equivalent to 1/3 just 35/105 is equivalent to 1/3, as shown in the diagram on the next page."
It worked out so well my class, so I put everything together (with lesson plans, a writing rubric, student writing samples, and more) and listed it in my store. You can learn more about
Print, Solve, & Explain: Equivalent Fractions
here: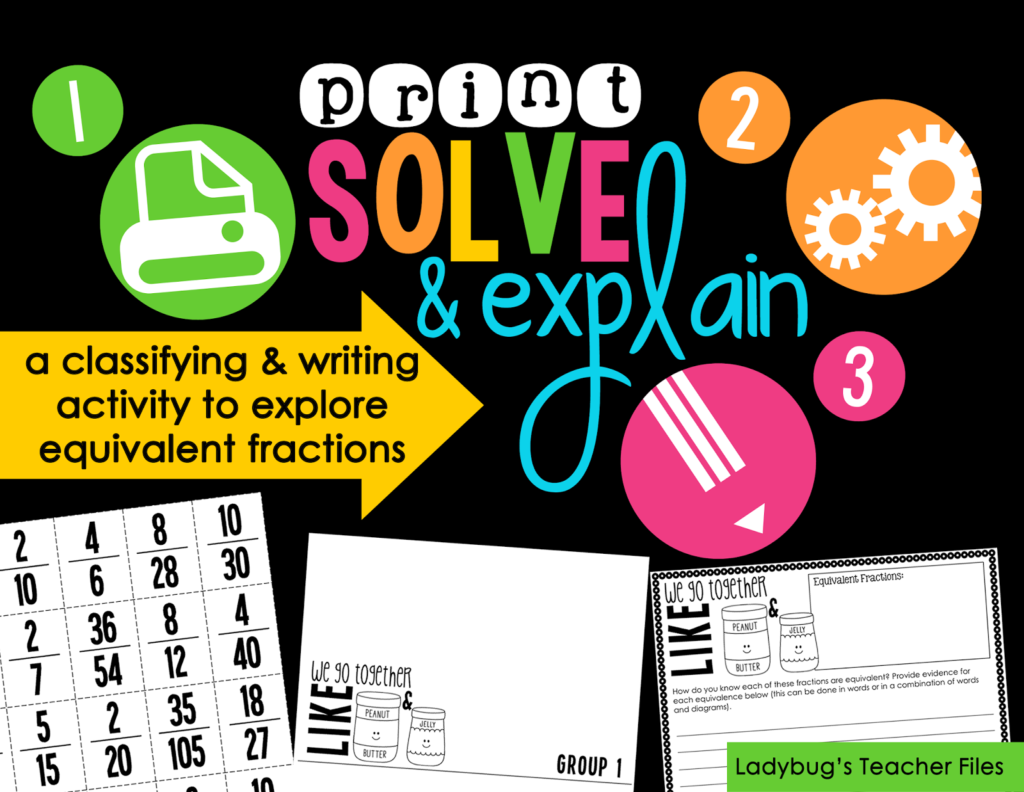 You can also see the
Transitional Word Posters
here (they really are the perfect complement to our mathematical writing projects):