Jen, from
Runde's Room
, is having a very important fundraiser this weekend.
Jen's longtime friend has a son, Taten, who is in need of help. He has a tumor in his leg and now must face surgery and chemo–and he is only in the second grade. My heart aches for Taten and his family, and for my sweet friend Jen.
To provide some support, Jen is having a sale at her store this weekend and donating all proceeds to Taten's family.
Besides being a generous friend, Jen is also a phenomenal teacher (which I'm sure you already know!). Here are just a few of my favorites from her store (you can click on each image to see more about the item)…
…and they are all on sale right now!
If you've been eying something from Jen's store and would like to donate
towards an important cause, please click on over to her store here: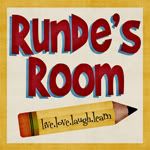 Thanks so much for reading…I'm off to shop 🙂