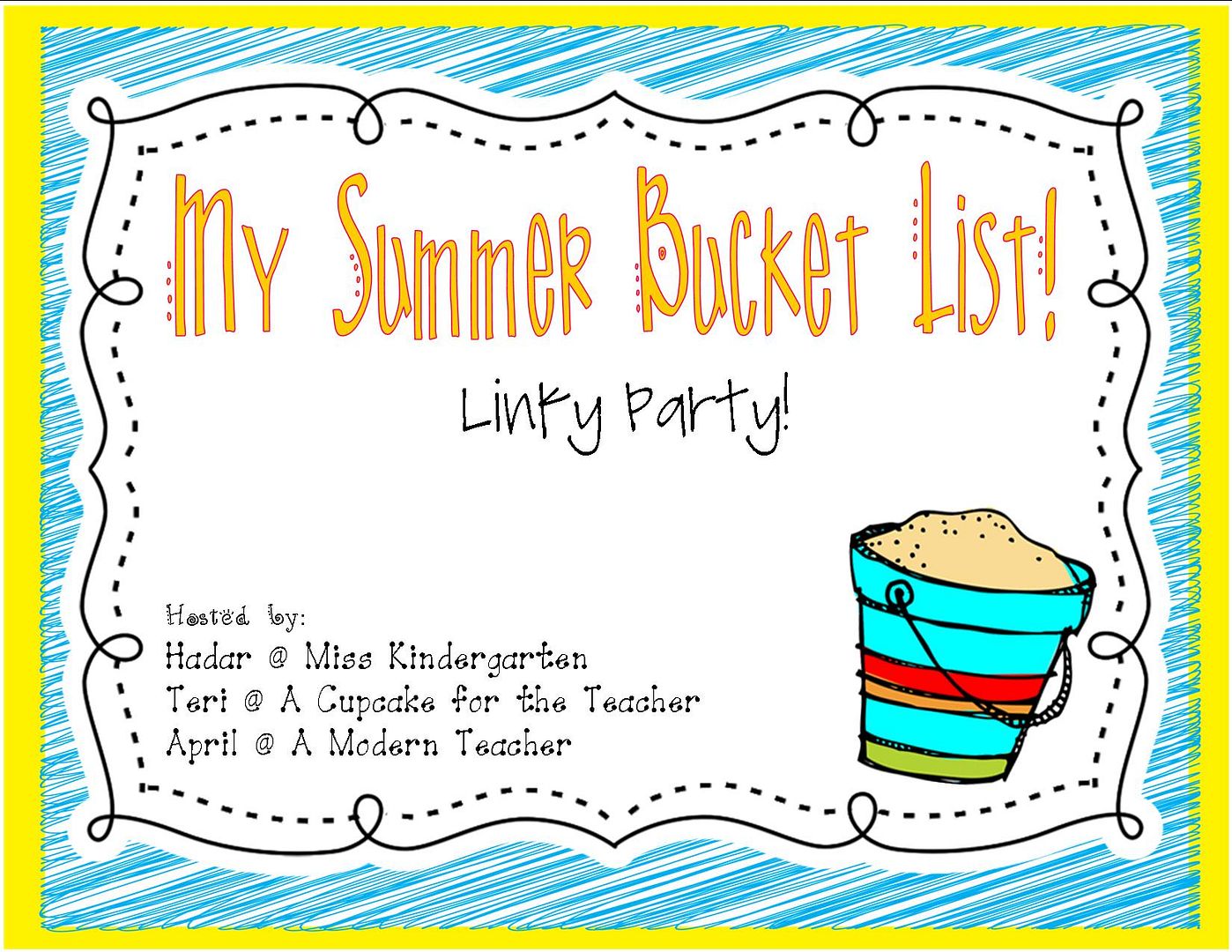 Hadar
,
Teri
, and
April
are having such a cool linky party–My Summer Bucket List!! There's nothing I love more than dreaming of those long, hot, lazy days where I can plan and create to my heart's content! I have a bit of time 'til I get there (28 days for the students, 29 for the teachers) but that's ok, it's fun to dream!
Usually, I get carried away with classroom design, but I'm going to try and curb that a tiny bit this summer. I'd like to keep things balanced, so here's the plan…
Classroom Design
I really enjoyed the black and whites with brights color scheme we had this past year and my students enjoyed it as well (which is more important, right?), so I think I will keep with that. Mostly…I'd like to tweak some things…
I think my math games and manipulatives closet will have to be repurposed…I'm going to find a different way to store my math items now that I've decluttered down to practically nothing!! Thanks to Jodi, from
Clutterfree Classroom
, I am down to the bare essentials!!
I adore my round labels, but I might alter them a bit to match the room scheme a bit more…I have a few ideas rolling around. Most importantly, I need to finish organizing my classroom library, I'm about 3/4 through and it's an impossible task (for me) to complete during the school year. So I am determined to finish it this summer!
Planning
This is the really big thing I want to work on. I tend to work on classroom design and organization a lot over the summer, and plan during the school year. Since I have many things the way I would like (finally) within my classroom, I am going to work on planning out my year more than I ever have before.
I would like to have some resources all printed out and set up for the major units we cover through the year. This will involve plenty of blog-stalking (YAY!) and printable-making (and sharing of course!). I plan to have them sorted into those drawers I use for my units (I need to weed through them and get rid of some really old things I no longer use before school is out).
Blog Designing
One of my most favorite activities–I can't wait!! (this is my good friend, Mor's blog–I think you all know of her fabulousness!)…
Vacationing!!!

My mom, my sister, and I began a weekly tradition of visiting the beach (it's about 40 minutes away, so we're pretty lucky). I can't wait to read on the beach! And I have a couple of vacations already planned out. This was a long year (not because of my class, they are just lovely, it was just BUSY) and I plan to relax and regroup so I can be the best possible teacher for my students next year. 🙂
So, what are you up to this summer? Join in with these lovely ladies and share your summer plans!
A very Happy Mother's Day to all of the sweet moms out there and to all of you teacher-moms who take care of your precious students each day!