I know it's back to school time, but I think you all deserve a break! I mean, everyone's been working so hard lately. Maybe you're putting the last finishing touches on your gorgeous new classroom, or perhaps you've just survived the first few days of school. Or maybe you're working at a crazy rate to get ready for the new year (ok, that last one was me but I know there are many more of you doing the same!).
Well, you might not be able to get away at this point. BUT, how about a virtual getaway where you can find amazing printables from seven fabulous bloggers?!?

While I head north this week for some hiking and shopping, seven lovely bloggers have graciously agreed to stop by and guest blog!!! They will be sharing a favorite printable from their classroom…resources that are sure to help you in your new school year!
So, starting Sunday, you will be able to go on weeklong getaway to…Printables Paradise! You will be sure to enjoy your stay, with a favorite printable each day, from the following blogs (listed alphabetically):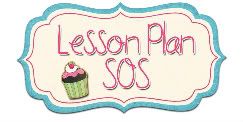 I am so excited about this–thank you again ladies!! I may just have to sneak onto the computer a few times, even though I am supposed to be on vacation from it next week (we all know that's impossible!).
I hope you will all stop by starting Sunday and have a blast with these amazing women! I will see you all in a week!!!! 🙂